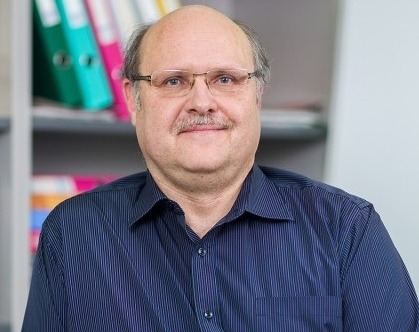 Professor Andres Merits (born in 1967), professor of applied virology, Institute of Technology, University of Tartu received his Ph.D. in 1994 and completed his post-doctoral studies at the University of Helsinki in 2001.
He has previously collaborated with Professor Mart Saarma on areas of studies of host factors for virus replication and structure of GDNF receptors and with Professor Mati Karelson in the area of development of anti-viral compounds.
He is among the leading experts on positive-strand RNA viruses and has published 77 research papers (1666 citations; h-index 25). Has received the prestigious Wellcome Trust Senior Research Fellowship and several grants from European Union frameworks. Andres Merits is also the inventor of six patent applications.