NEWS
Excellent start to the year 2022. GeneCode to Accelerate GDNF Mimetics program on Parkinson's Disease with 2 million euro R&D Grant from Enterprise Estonia:
We are very honored to share the news of the GeneCode and Argobio Partners on Parkinson's Disease in Argobio's First Announced Research Agreement. Read more:
https://www.argobiostudio.com/pdf/2021-12-16-PR_Genecode_ArgoBio_EN_VF.pdf  
GeneCode ordered Freedom to Operate search on a group of chemical compounds from international patent and trademark attorneys. Project period: 07.04.2021-08.08.2021. According to final analysis, the discovered alive patents are not relevant with regard to GeneCode freedom to operate. Project was partly financed by European Regional Development Fund 1760 euros.

Current Parkinson's Disease treatments only relieve symptoms without halting the progression of the disease, and their use is complicated by severe adverse effects emerging as the disease progresses. Therefore, there is an urgent need for new therapies for PD management. We developed a small molecule compound, BT13, targeting receptor tyrosine kinase RET. Research article "GDNF Receptor Agonist Alleviates Motor Imbalance in Unilateral 6- Hydroxydopamine Model of Parkinson's Disease" is available https://emrespublisher.com/open-access-pdf/gdnf-receptor-agonist-alleviates-motor-imbalance-in-unilateral-6hydroxydopamine-model-of-parkinsons-disease-100004.pdf
Digital RESI Europe. GeneCode participated Virtual Partnering Conferences 23-25 March 2020. The goal of a partnering event was to match the fundraising CEOs and the scientist-entrepreneurs with investors and strategic partners that are a fit for their stage of development and product set. https://resiconference.com/
New molecule shows promise for Parkinson's treatment. Recent research in mouse models suggests that a new molecule might be able to tap into key neurochemical mechanisms and help treat Parkinson's disease.
https://www.medicalnewstoday.com/articles/new-molecule-shows-promise-for-parkinsons-treatment
The summary of our findings written by simple language can be found in the press release from Parkinson's UK. A promising molecule, called BT13, has offered hope for a new treatment that could stop or slow Parkinson's, something no treatment can currently do. https://www.parkinsons.org.uk/news/bt13-molecule-offers-hope-halting-parkinsons
Our first paper describing the effects of a small molecule GDNF mimetic, a compound called BT13, in cell-based model of Parkinson's and in vivo was published last week at the Journal of Movement Disorders! https://onlinelibrary.wiley.com/doi/abs/10.1002/mds.27943
GeneCode was selected to present PD development at the 17th edition of the Tech Tour 2019 Nordic Venture Forum in Copenhagen, 30th- 31st October. The competition was very strong, with over 140+ applications and 500 individual company assessments. https://techtour.com/events/2019/10/event-nordic-venture-forum-2019.html?pageId=3065876
GeneCode participated UTILE Brokerage, Partnering and Networking Event in Trieste on the 16-18 October. Workshop offered exciting opportunity to meet potential investors and partners, show achievements, network, engage, and enhance business prospects. https://techtour.com/events/2019/10/event-utile-brokerage-investment-and-partnering-event.html 
GeneGode participated UTILE Partnering Summit on 11 July in London. About 1200 projects were reviewed and only a small percentage of those were scored highly in terms of potential for use of results or commercialization had opportunity to participate and make presentation https://www.eventbrite.com/e/utile-partnering-summit-london-registration-63154755574
We have recently published a peer-review article on GDNF mimetics in pain (07.07.17) : Sidorova et al., 2017. A Novel Small Molecule GDNF Receptor RET Agonist, BT13, Promotes Neurite Growth from Sensory Neurons in Vitro and Attenuates Experimental Neuropathy in the Rat. Front. Pharmacol., 21 June 2017, Volume 8, Article 365, https://doi.org/10.3389/fphar.2017.00365 (link: http://journal.frontiersin.org/article/10.3389/fphar.2017.00365/full)
We have also published a paper on a preprint server called BioRxiv (01.07.17). Bespalov et al., 2016. Novel agonist of GDNF family ligand receptor RET for the treatment of experimental neuropathy. BioRxiv. doi: https://doi.org/10.1101/061820. (link: http://www.biorxiv.org/content/early/2016/07/04/061820)
The newest Genecode's science article about Parkinson (19.02.17)
The newest Genecode's science article about Parkinson was published on Ferbruary 2017  in UK ADJACENT Government journal where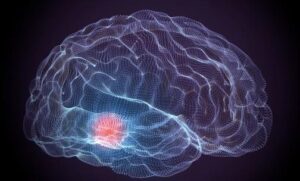 the neurodegenerative diseases were the highlighted topic. In our article Protecting and restoring dopaminergic nerve cells in Parkinson's disease you can read more closely about how with protection and restoration of dopaminergic neurons by small molecule GDNFmimetics, Genecode has established the GDNF receptor as a druggable target.

Participation at 10th Annual European Life Science CEO Forum & Exhibition (04.01.17)
Genecode will be present with a table top exhibition at 10th Annual European Life Science CEO Forum & Exhibition, 6-7 March 2017, Hilton Zurich Airport Hotel. Please visit us http://www.sachsforum.com/10elsceo-about.html
Participation at Parkinson's UK Research Conference 2016 (20.10.16)
Genecode team is going to attend Parkinson's UK Research Conference 2016. The conference will be held in Leeds, UK, from November 7th to 8th. During the conference we will present a poster with recent data on activity of selected compounds in the model of Parkinson's disease. Please visit us https://www.parkinsons.org.uk/content/research-conference-2016
Genecode will be present with a booth at BioFit 2016 from November 30th to December 1st, 2016 Lille, France.
Please visit us http://www.biofit-event.com
We are delighted to visit 16th Annual Biotech in Europe Forum. Welcome to our booth to find out about our latest discoveries!
Read more here: http://www.sachsforum.com/16th-annual-biotech-in-europe-investor-forum.html
Genecode is taking part of LIFE SCIENCES BALTICS 2016 in Vilnius. Come and visit us! Read about the exhibiton here – http://www.lsb2016.com/
Our article "A new approach to treating Parkinson`s disease" has been published in EU Research magasine on p.22-24. https://issuu.com/euresearcher/docs/eur10_digital_mag. In the article Dr. Sidorova and Dr. Pilv discuss about our progress in developing treatments for this disease.
Our article "RNA Interference-Guided Targeting od Hepatitis C Virus Replication with Antisense Locked Nucleic Acid-Based Oligonucleotides Containing 8-oxo-dG Modifications"  was published in PLOS: One magazine. You can read the full article here – Genecode HCV publication
Publications of: